Found on Google Images
This week on Twitter my favourite girls (@Yumeko55, @CuratorofWHB, @Macnunu and @vanityfashionis) and more were discussing the end of the Harry Potter movie series. I am a HUGE fan of the Harry Potter series, both the books and the movies, and I willingly admit that I sobbed through Harry Potter and the Deathly Hallows Part 2. I grew up with the books and the credits at the end felt like the end of my childhood.
*melodramatic*
To celebrate and commemorate the end of such a world-changing, fantastic series, the girls and I decided to play colour tag and pay tribute to the houses of Hogwarts and the various Wizarding schools. I was tagged with Ravenclaw :)
It's fitting since other than Harry, my favourite character is Luna Lovegood :)
I used the book Ravenclaw Colours of Bronze and Blue :)
I had a lot of fun playing with very recent and very old purchases for this look!
EOTD Breakdown
NARS Smudgeproof Eyeshadow Base
Giorgio Armani Eyes to Kill #5 Gold Blitz
Giorgio Armani Eyes to Kill #1 Blast of Blue
Hello Kitty Kimono Shadestick
Yaby Pearl Paint Palette
Make Up For Ever Aqua Eyes 03L
Make Up For Ever Aqua Liner #6
Armani Eyes to Kill Mascara
Yumeko and Vicky have already done Gryffindor and Hufflepuff! My dear Yasumi makes the quintessential Slytherin. And my Nunu took on Beauxbatons with Sirius Black's wand ;)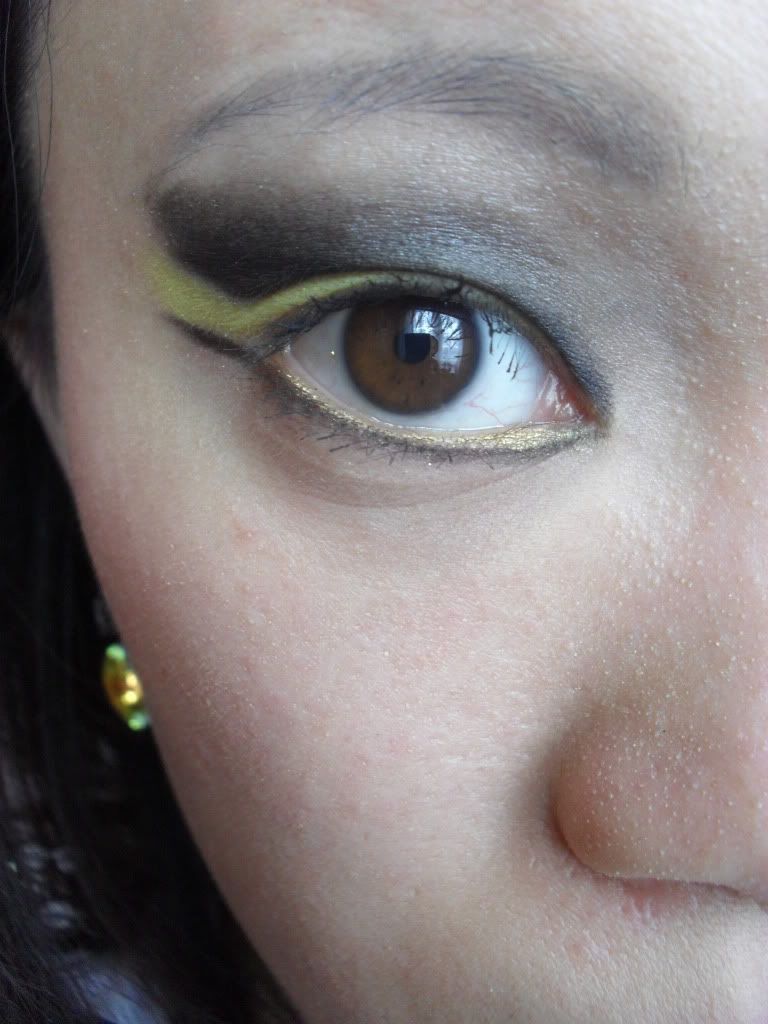 I am excited for the next colour tag! Pleasure to do this with some of my favourite girls!